ZyGen Acknowledged for Helping Enterprise Customers Drive Their Digital Transformation
via BluePrism's Digital Workforce
LONDON and AUSTIN, TX — June 24, 2020 – Today at Blue Prism World Virtual 2020 Partner Awards ceremony, ZyGen was commended for its excellence in delivering Blue Prism offerings to the market and for its contribution to the Blue Prism Digital Exchange (DX) and Technology Alliance Program (TAP). In addition, ZyGen was awarded as the "APAC Regional Newcomer Partner of the Year."
"We've built a true community of intelligent automation pioneers, innovators, developers and doers at Blue Prism," says Linda Dotts, Chief Partner Strategy Officer for Blue Prism. "This community is our lifeblood, which enables us to deliver one the most versatile and successful digital workforces on the planet. Congratulations to ZyGen for showing us what's possible as both a go-to-market and a TAP partner."
ZyGen has been providing IT consulting services for over 20 years. With more than a decade of IT consulting and automation experience, ZyGen has been offering Blue Prism solutions to clients in the Thai market in recent years. ZyGen established the first Blue Prism center of excellence (CoE) in Thailand in 2019 and was certified as the first Silver Delivery Provider in Southeast Asia in 2020.
ZyGen assets are available for download from the Blue Prism DX. In the DX, ZyGen offers a chatbot solution that integrates with social messaging apps including Line, WhatsApp, Facebook messenger, and more, providing a seamless interface between the front end chatbots to backend systems.
Cholapatr Bhuripanyo, Managing Director, ZyGen Company Limited, commented: "We are extremely honored to be receiving such an important award and we are earnestly grateful for the recognition for our RPA practice. ZyGen will continue to do the best and contribute even more to the Blue Prism ecosystem."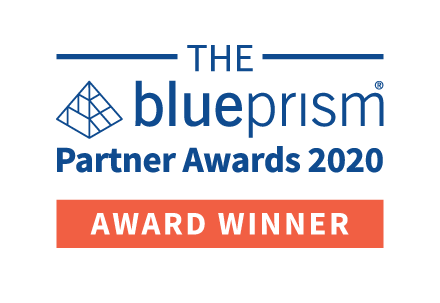 About Blue Prism
Blue Prism's vision is to provide a Digital Workforce for Every Enterprise. The company's purpose is to unleash the collaborative potential of humans, operating in harmony with a Digital Workforce, so every enterprise can exceed their business goals and drive meaningful growth, with unmatched speed and agility.
Fortune 500 and public-sector organizations, among customers across 70 commercial sectors, trust Blue Prism's enterprise-grade connected-RPA platform, which has users in more than 170 countries. By strategically applying intelligent automation, these organizations are creating new opportunities and services, while unlocking massive efficiencies that return millions of hours of work back into their business.
Available on-premises, in the cloud, hybrid, or as an integrated SaaS solution, Blue Prism's Digital Workforce automates ever more complex, end-to-end processes that drive a true digital transformation, collaboratively, at scale and across the entire enterprise.
Visit www.blueprism.com to learn more or follow Blue Prism on Twitter @blue_prism and on LinkedIn.
About ZyGen
ZyGen was found in 1999. Our vision is "Innovation consultancy for BETTER BUSINESS and LIFE". The ZyGen has been developing and introducing new innovations to our customers. The aim to is to help our customers to achieve great business performance while improving its employee to work more comfortably and more effectively at the same time. With over 20 years of experience, ZyGen has expertise in SAP solutions and other innovations. ZyGen gears itself towards building the appropriate skill sets, processes and services to cater to new and continuously changing customer demands to align with our Vision. "Trustworthy partner who help making SUCCESSFUL BUSINESS with its HAPPY PEOPLE"
Awards and Achievements:
2004: SAP Educational Service Partner (BI, ABAP, BASIS, NetWeaver)
2005: First Thailand SAP Business One Partner & certified SAP Business One Thai Localization by Thai Revenue Department
2008: Certified as SAP Services Partner
2008: The Best Project: Best SAP ERP Upgrade Project ECC 6 at SAP Thailand Summit 2008.
2017: Certified solution "NICE": SAP Certified Integrated Solution.
2018: Awarded "Top 10 SAP Solution Providers 2018 in Asia Pacific" by "Asia Pacific CIO Outlook"
2018: Humanize, subsidiary company, won "Start-up Thailand 2018 – ChatBot and AI" 1st place winner
2019: Awarded "Top 10 SAP Solution Providers 2019 in Asia Pacific" by "Asia Pacific CIO Outlook"
2019: Awarded "Most 30 Innovative Companies" Ranked by "CIO Bulletin"
2019: Awarded "Professional Services Solutions" Ranked by "Thailand ICT Award 2019"
2020: Awarded "Blue Prism APAC Regional Newcomer Partner of the Year."
Website : www.zygencenter.com
Process Discovery & Assessment เป็นตัวช่วยที่สำคัญให้องค์กรประหยัดเวลาที่สุด ได้ผลตอบแทนหรือประโยชน์ที่คุ้มค่าที่สุด ตลอดจนการจัดสรรทรัพยากรขององค์กรที่เหมาะสมที่สุด
ปรึกษาผู้เชี่ยวชาญ เพื่อรับคำแนะนำฟังก์ชันให้เหมาะสมกับธุรกิจของท่าน