Transform. The Future Is Now.
Transform the way you work with the collaborative power of people and intelligent automation.

Imagine a world where people and digital workers collaborate seamlessly. Where customers are serviced better, employees work smarter and happier, and organisations realise far greater productivity to achieve strategic business goals. Imagine a world where you can effortlessly harness the power of two.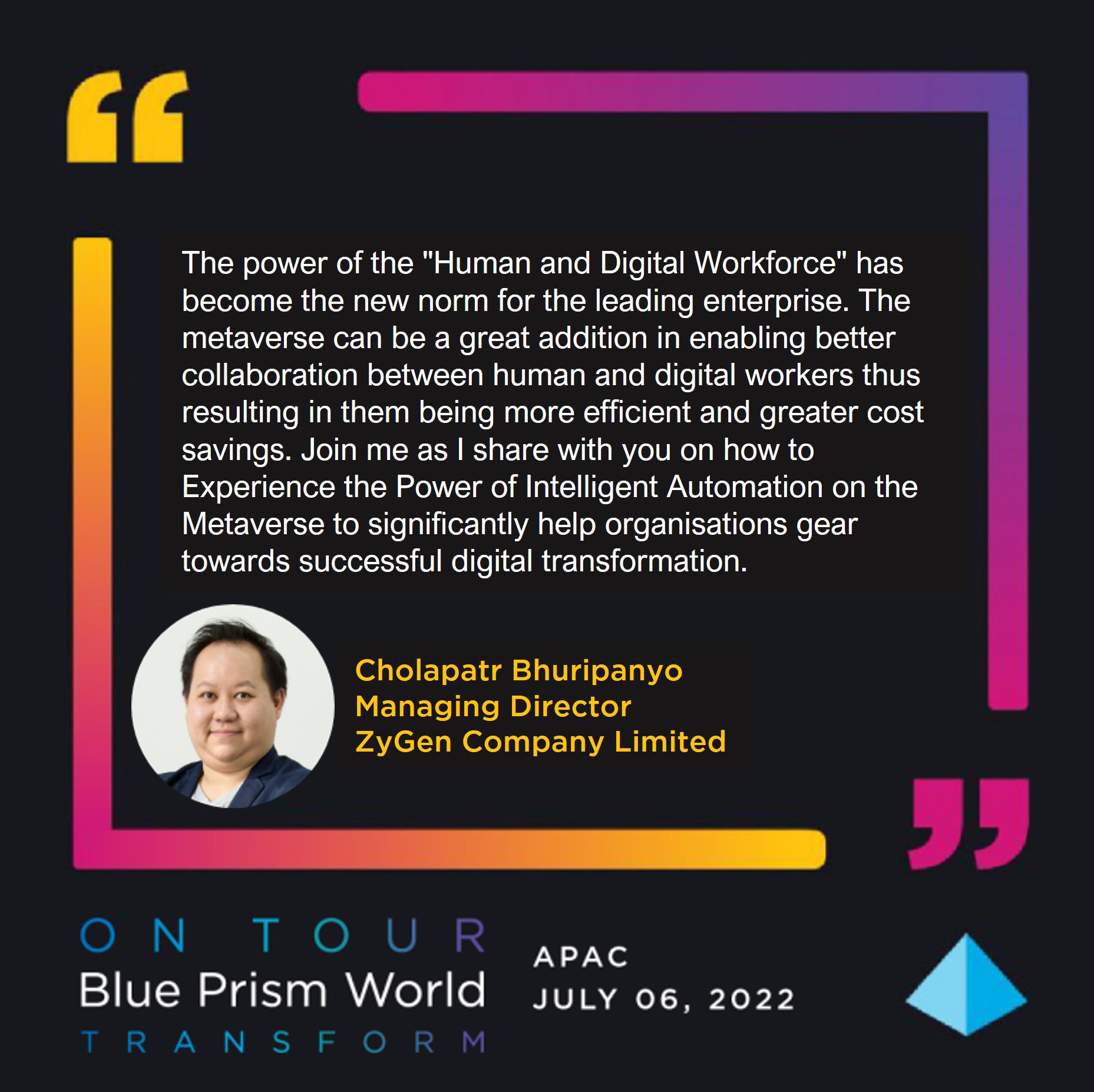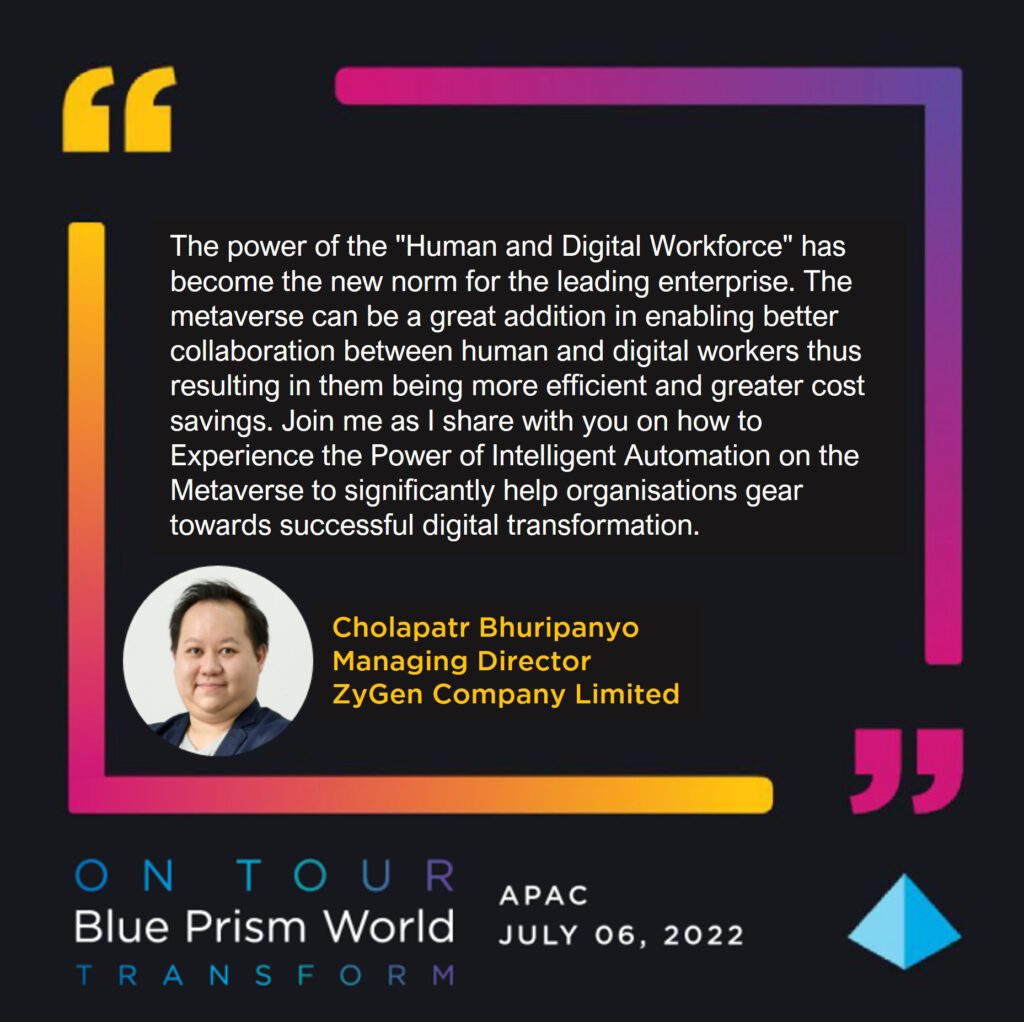 This isn't the future. The technology you need to reimagine your business is here! But it's more than acquiring new technology, it's how you implement it to drive business outcomes.
If you have any questions or want to dive deeper into the topics we covered, just click "Contact Us" below, and we can schedule a Please feel free to contact ZyGen anytime for additional information. (Blue Prism World Tour recorded sessions, download PDF files, first 1-on-1 session to discuss about your RPA plan (no charge))
Contact Us